1      Back to School
225 kids enrolled in our school this September with a larger number of girls, for which we are very thankful, as girls' education continues to be a challenge in the DRCongo. New uniforms were given to the orphaned children. A local company donated 12 boxes of notebooks and pens for our school, enough for the whole school year. They also gave a snack of chips which all the kids enjoyed on their first day of school.
2      Maintenance and improvements during school holidays
While the orphaned kids continued to come during their holidays to collect food, play, tend to their gardens and have Bible studies, workers kept busy repainting all the classrooms and blackboards. The building of the tailoring classroom is almost finished (they just need to do the floor), and pipes were added to all the cisterns so that the overflow can be redirected to the Medical Center. Water is so precious! We also set up filters at the source so that leaves and creepy crawlers don't contaminate the good rain God is sending us.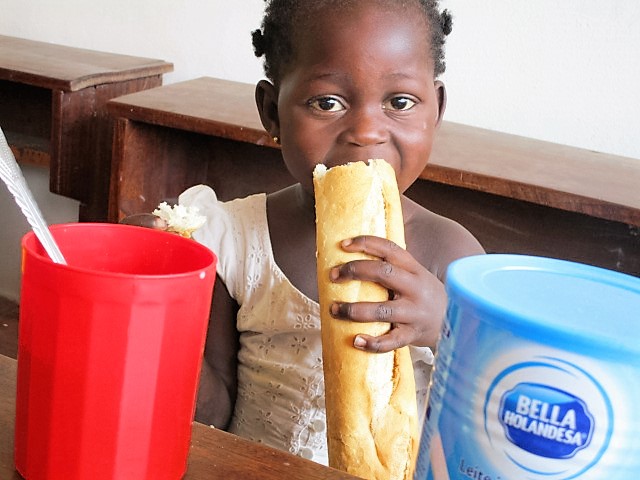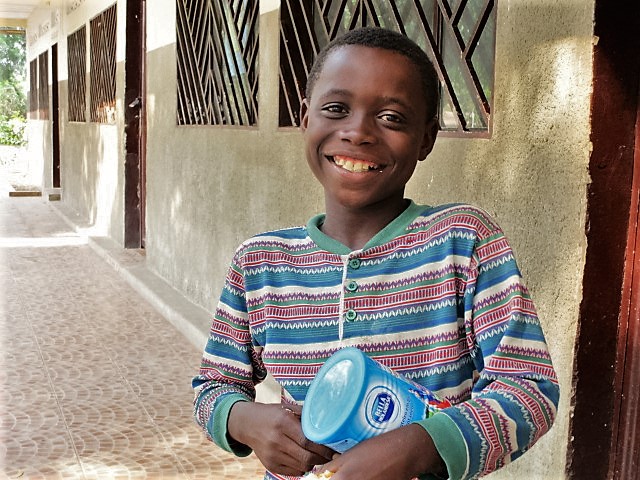 In this remote sandy area, motorcycles serve as taxis to transport people. Too often, these motos would drive through the school yard, endangering the lives of the children. To remedy this problem, gates were built during the holidays, and a fence is in progress to clearly mark the school grounds and stop intruders.
3      New-Born Babies
Several mommies in the village came to full term last month and delivered beautiful babies. The ministry of health now sends medical doctors regularly to our little center to perform required inoculations and attend to the increasing number of patients--a big blessing for Florence to receive this extra assistance.
4      Phil 4:19—Cedric's testimony
Cedric has been faithfully visiting patients in one of Kinshasa's main hospitals. He usually goes to the pediatric ward and encourages the parents, offering prayer and Activated mags or Gospels of John. During one such visit, he was moved to pray for a little boy suffering from meningitis who was in critical condition. The doctors had done all they could yet without any sign of improvement, and the parents were desperate. Cedric did his best to tell them about Jesus' Love and to comfort them and give them hope. A few days later, Cedric received a phone call from the hospital, telling him some people whose child had been hospitalized were looking everywhere for him. When he spoke to them over the phone, they invited him to their house. They told him that, after he had prayed for their little boy, the fever miraculously left him, and their son had now fully recovered. There was no doubt in their mind that it was all in answer to Cedric's prayer. They wanted to do a gesture to show God how grateful they were, and felt led by the Lord to give Cedric an envelope. To his surprise, the envelope contained a fairly large donation, which totally blew his mind, and enabled him to settle his tuition bill with his university. This was so inspiring and faith-building for Cedric, to see how faithful the Lord is to supply all of our needs when we put Him first and tell others about Him. (Note: Cedric's father has been unemployed for 30 years and fell into alcoholism. His mother managed to keep his family alive by selling goods on the market. In spite of many difficulties, Cedric has been so faithful to keep up with his prison and hospital visitation, sharing the Good News and praying for the needy.) We were so happy for him! (Watch him here: https://www.youtube.com/watch?v=hc4qbsya8Fg)