1           Christmas and Caisa Pharma
While people in many countries gave each other gifts and shared festive delicacies, police and soldiers were patrolling the deserted streets of Kinshasa to enforce law and order. Even in our remote Kikimi no gatherings were allowed, and our usual celebrations with the children and the village had to be cancelled. All the schools had to close down before the 19thof December, which put extra pressure on both students and teachers to finish up all the exams and report cards earlier than usual. The good news is that everyone remained safe in spite of the sporadic violence in certain parts of the city.
The political crisis had some side effects and repercussions on the population. With companies closing down or shrinking their personnel, many people lost their job which deepened the economic crisis and made it even more difficult for the already struggling parents to contribute financially to their kids' tuition fees or to their medical needs. Less income for the families meant less food, which increased the number of sickness and disease, in particular malaria (which affects more seriously and more often people with poor nutrition). We found ourselves having to assist more patients than usual, patients who were unable to afford the medication or the minimum cost of the lab tests. This put an extra strain on our medical center, but God is faithful, and just when we were wondering how we were going to make ends meet, CAISA PHARMA donated a large amount of medication, vitamins and other medical supplies! A real miracle! Thank you, dear Shamshad, for being our Christmas angel!
2           Year End Review: Hats off to Steven Leuthold Family Foundation and to the Rawji Foundation
Two of our major goals for 2016 were to build a secondary school and add a story to our medical center. We are happy to say that thanks to the Rawji Foundation, the secondary school got built and has welcomed 58 students this September.
Thanks to the Steven Leuthold Family Foundation, a second story to the medical center was built: a surgery room, a consultation room, an equipment room, and a patients' ward.
The following accomplishments were also made possible:
n  Tuition fees and medical expenses for the orphaned/underprivileged children
n  Vocational training in tailoring for orphaned girls and underprivileged women
n  School excursion to the zoo of Kinshasa.
n  Examination costs (transport, food, legal fees) for all 6th grade students to take their Primary School final exams.
n  Set up of Tailoring classroom (2 cupboards and tailoring cutting table).
n  Construction de 75 school desks/benches, 3 teachers' desks and 3 blackboards for the secondary school.
n  Computer for school office.
n  2 cisterns of 5,000 liters each for collecting rain water for the medical center.
n  Plastic tables and stools for the children's meals.
n  Power tools: electric tile cutter, electric planer, disks and bits, cables, etc.
n  Maintenance.
248 students were able to receive a good education in 2016. 241 of them passed to the next grade and only 7 had to repeat their grade. 32 of the 6th graders have succeeded in their final State Examination and obtained a certification of completion of elementary education. Only one had to repeat his grade. For the third consecutive year, the laureate for the whole district of N'Sele was a student from our school.
Over 550 people were provided treatment at our medical center, including 290 children. 62 babies were born in our maternity and received baby clothes.
3           Youth Ministry: Candlelight Service
The first Sunday of January, all our Bible Students got together to celebrate Christmas (delayed by the political events) and hold a candlelight service to welcome the new year. Our Youth leaders organized the event. Below is Olivier's account:
About 20 people attended our celebration. Jesus helped us to coordinate all the activities in a cheerful atmosphere.
We performed a skit called "The Angel and the Elf » which showed the importance of Christmas for us Christians, the Gift God gave to all mankind.
Jacques read a poem called « The Gift of God at Christmas » to express what is the true message of Christmas. Most people here in Congo think Christmas is a holiday dedicated to children, and adults don't show much interest for it. Whereas Christmas is an important day, a day when we can't help but show our gratitude for Jesus who came down from Heaven for us, our gratitude that He can save all those who come to God through Him.
Thierry led our praise and worship activities, and exhorted us on the meaning of Christmas. Our friends from Massina had prepared Christmas songs and praises.  
We ended the celebration with a candelight service, in which everyone actively participated, giving thanks to Jesus for all the blessings He sent us during 2016 and presenting our wishes for the new year. Huguette and Christelle served us refreshments to close the event.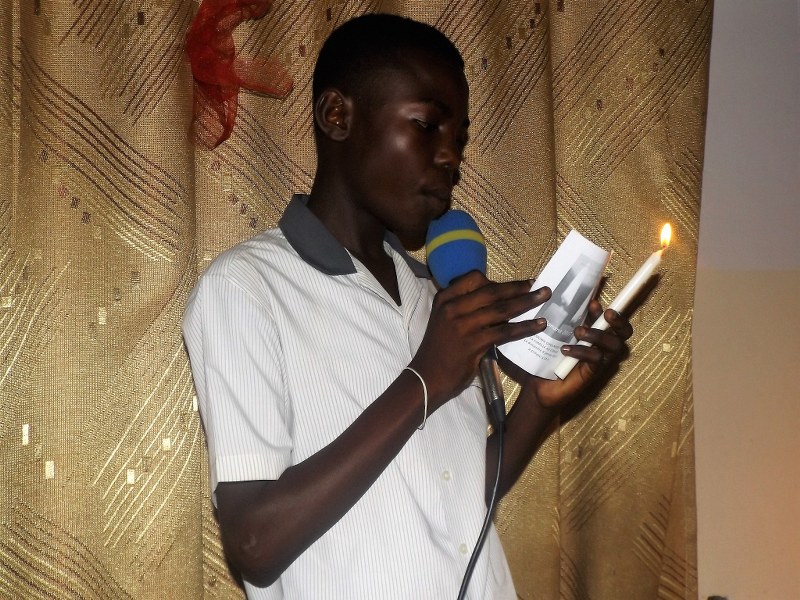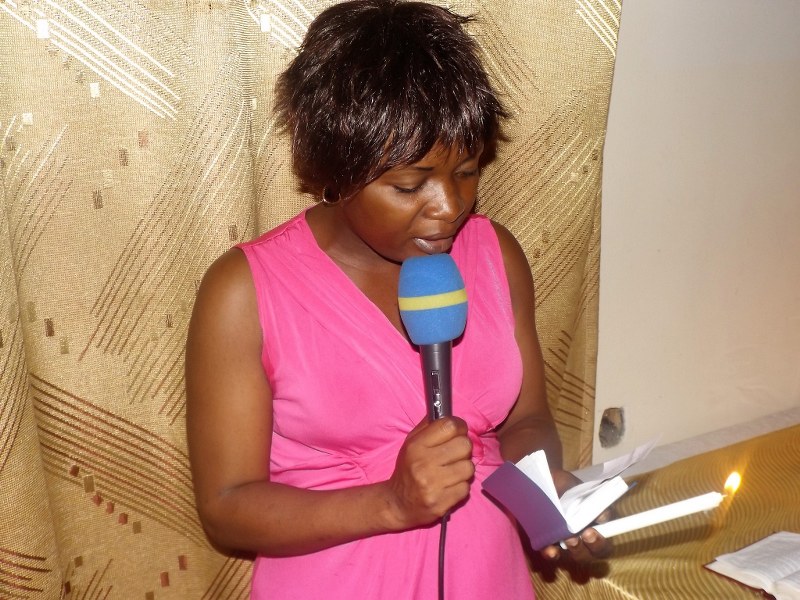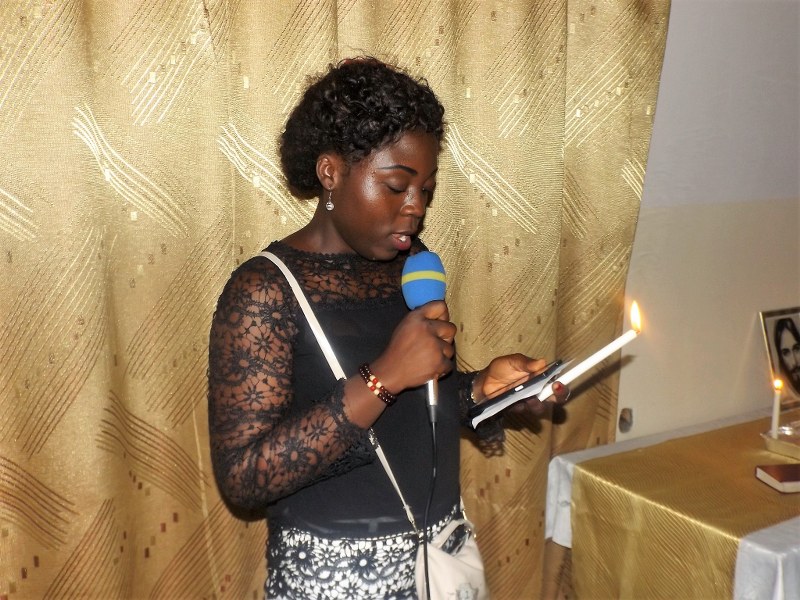 4           Goals for 2017
Our future plans for 2017 are as follow:
n  Purchase a 4x4 ambulance for our medical project.
n  Sponsor the tuition fees and school supplies for both elementary and secondary school aged orphaned and underprivileged children.
n  Sponsor the tuition fees and supplies for professional training in tailoring for teenage orphaned girls and underprivileged women.
n  Sponsor the medical care of the orphaned and underprivileged children.
n  Build toilets, a septic tank and install water cisterns for the secondary school.
n  Build a septic tank and install toilets and showers for the medical center.
n  Paint, tile, set-up and furnish the surgery room, consultation room and patients' ward of the medical center.
n  Install more solar panels.
n  Set funds aside towards building living quarters for staff and volunteers.
5           Thank you
We are thankful for all that got accomplished in 2016, and look forward to a bright 2017. We know none of this would have been possible without the support, prayer, generosity, dedication and vision of each one who has been a part of this project, we feel deeply honored to be working side by side to help make this needy world a little better place and we believe it is hand in hand that hope and love can be spread and make a lasting impact into the hearts of people. We thank you!
"Start by doing what's necessary, then do what's possible. Suddenly you are doing the impossible."
St Francis of Assisi