Posted by
EspoirCongo
on Aug 23, 2017 in
Bringing Education to a Rural Area
,
Congolese Orphans
,
Empowering Disadvantaged Women
,
Food Gardens, Livestock and Aquafarming
,
Goods Distribution
,
Medical Care
,
Renewable energy
,
Training Programs
,
Village Development Pilot Project
,
Youth Ministry
|
0 comments
2       Distribution of goods
There has been a change of management within the company who has donated food and sanitary products for years and the new person in charge is waiting for directives from the top owner to resume the donations. We hope this can be resolved as our medical center especially has become very dependent on these cleaning products.
Thankfully, the food donations from several other companies continue to be a big help, which enables us to keep serving meals to the orphaned kids during the school holidays.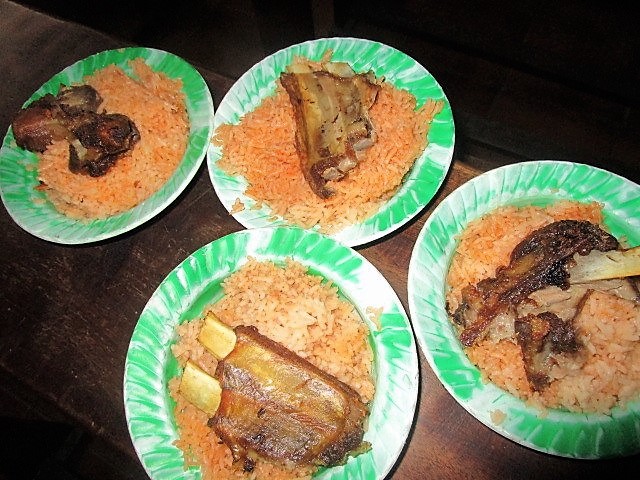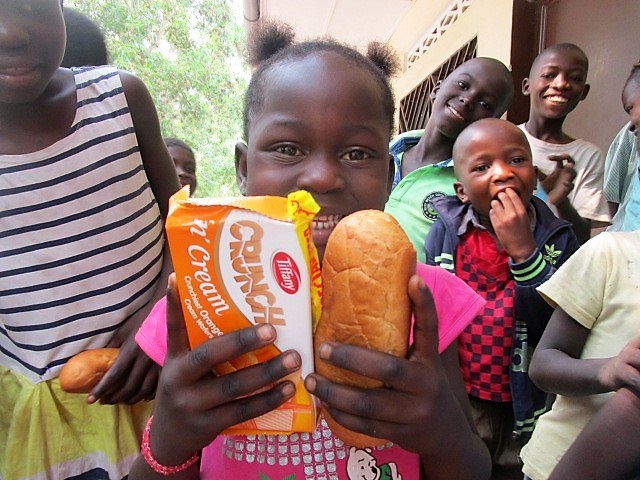 Our friend Neema (who donated the medical equipment last month) also donated individual white boards for our students.
2       Education: Home Economics Classes
One of the courses the girls in Tailoring Training are taking is Home Economics, which includes cooking. They were so proud to contribute their newly learned skill to prepare a special meal for the end of the school year celebrations last month.
3       Construction
Bricks have been made and construction has started for the septic tanks of the medical center and the secondary school, including installing the needed pipes to collect rain water from the roof of the secondary school.
4       Maternity
In the maternity, new babies born this month, all healthy. Mommies are very happy and thankful for the loving care they are receiving and the donations of baby clothes.
5       Orchard Project
For the last nine years, we've been planting seeds in Kikimi which have now grown into fruit trees who are starting to bear fruit. We now have avocados, papayas and passion fruits, all very rich in vitamins, which the kids are now able to enjoy.
6       Bore Well Project
Seeing the large cost of drilling a well for the village, someone suggested we set up a "crowdfunding" via internet. Please share the link with as many people as you can, via the social medias or by email, and let them know that all donations made are tax-deductible within the U.S. We realize it's a huge challenge, but so is the need for clean water of the population, and we know that with God, nothing shall be impossible. Here's the link: 
https://www.generosity.com/community-fundraising/clean-water-for-kikimi-drc/x/17142677
6       Leadership Training
Besides keeping up with teaching Bible classes to his regular group of students, Olivier has been taking them out witnessing to other universities to distribute Gospel literature and pray with young people to receive Jesus, as well as challenge them to give their life to the Lord.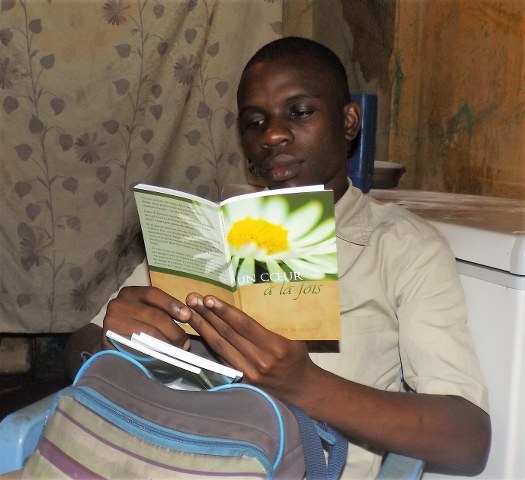 On the last day, when God calls the rolls, when he gets to your name he will ask, like your old grade school teachers, Present? Are you still here? Are you still with me? If you can honestly answer yes, if you are "present," if you are still seeking God and his righteousness, then you will have all other things added unto you, including the gift of discernment. All the things you failed to discern during your time on earth, you will discern in the light of eternity. In this life, discernment sheds a little light on the future; in the next life, it will shine Godlight on the past.—Peter Kreeft2