1       Distribution of Goods
Last month we had the visit of representatives from the Rizwan Adatia Foundation. In partnership with the SOFIA company, they have been helping us for years with notebooks for the whole school year, but this is the first time they came in person to see the project. They brought with them not only 12 cartons of notebooks and 1 carton of pens, but also biscuits and juice for the kids, and bars of Dettol soap which they distributed to the few kids who happened to be there during the holidays. They also gave them a little class on hygiene and the importance of frequent washing of hands.
Other monthly donations of food continue to be a blessing, as even during the school holidays, the orphans came to the center for meals. We are deeply touched by the generosity of these special friends who go out of their way to give food to the children.
2       Back to School
Needless to say, the kids were overjoyed to receive pens and notebooks on their first day of school. All the orphans received new uniforms which our tailoring class had stitched. These uniforms can also be purchased by the parents, which helps the women earn a living.
3       Post-Natal Care
Women come regularly for post-natal check-up of their babies.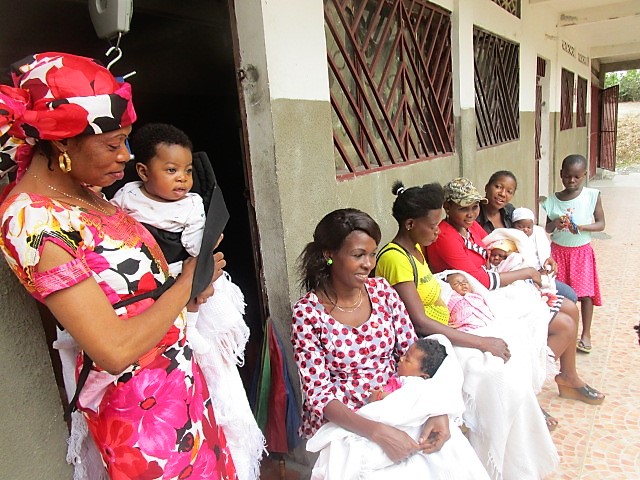 4       Construction
The building of five toilet stalls for the secondary school has well begun, and construction of the two sewage systems for the school and for the medical center have now been completed. A base to receive 2 more water cisterns has also been built. These cisterns will collect rain water from the roof of the secondary school and will give water to the toilets.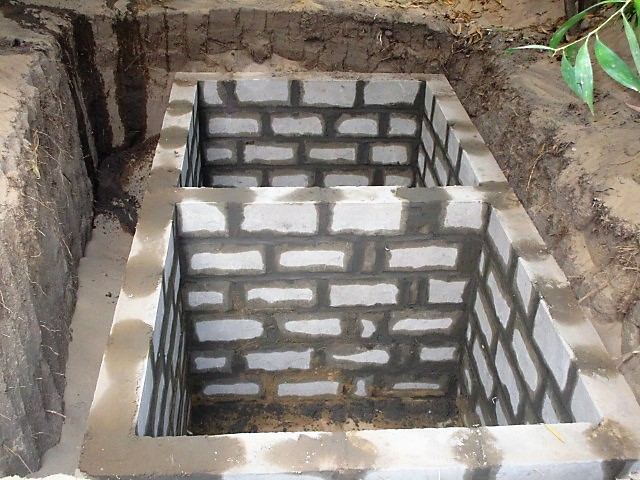 5       Maintenance
The painters repainted all the classrooms on time for the new school year.
6       Forum in Vannes
The city of Vannes held a forum where all the associations could present their work and activities. We were happy to participate again this year. It's always very inspiring to see how many people are giving of their time and resources to help make this world a better place in a great variety of fields, from sports to health care to cultural events or international aid like ourselves. This forum helped us meet many people who showed interest in what we do in Congo and may lead to further participation. https://t.co/5SFbMX2BNa
#espoircongo #villedevannes
A smile is the light in your window that tells others that there is a caring, sharing person inside. — Denis Waitley